OWHR Institute Quebec's
"Monitor and Policy" Working Group
Objective:
Monitoring Psychologists and Psychiatrists and Non-Oppressive Practice and Policy regarding "Enhanced" Interrogation (torture) of detainees, whether considered lawful-combatants or enemy-combatants
The Issue:
Institutionalizing Non-oppressive policies across our helping professions, while successfully "weeding out the wheat from the chaff" through monitoring of psychologists and psychiatrists. Guiding the implementation and the institutionalizing of non-oppressive practice and policy, regarding, treatment of either those considered "lawful-combatants" or "enemy combatants" and the abusive "enhanced" interrogation (torture) of detainees.
The Process:
OWHR Institute's "Monitor and Policy" Working Group will be a conduit for the whistleblower's concerns and complaints and as such we will have access to leading investigative journalists to verify and expose corrupt, unethical and demeaning counseling practices that fall under the rubric of "abuse in counseling practice," under the guise of "Enhanced" Interrogation and the US military term, giving politicians "cover" for discriminatory and abusive hegemonic repression of "enemy-combatants."
"Monitor and Policy"
Working Group Advisors
Professor Jonathan Hafetz is an expert on human rights, constitutional law, national security, and international justice issues. He joined Seton Hall University School of Lawl in 2010. Professor Hafetz is the author of Habeas Corpus after 9/11: Confronting America's New Global Detention System (NYU Press 2011), which received the American Bar Association's Silver Gavel Award for Media and the Arts, Honorable Mention, and the American Society of Legal Writers, Scribes Silver Medal Award. He is the editor of Obama's Guantanamo: Stories from an Enduring Prison (NYU Press 2016) and the co-editor (with Mark Denbeaux) of The Guantanamo Lawyers: Inside a Prison Outside the Law (NYU Press 2009). Professor Hafetz's scholarship has appeared in many publications, including the Yale Law Journal, UCLA Law Review, Columbia Law Review Sidebar, Wisconsin Law Review, William & Mary Law Review, International Journal of Human Rights, and Cambridge Journal of Comparative & International Law, and has been cited by numerous courts, including the U.S. Supreme Court. He is currently working on a book about international criminal justice, to be published by Cambridge University Press.
Matt Adams, along with his litigation team, has played a critical role in successfully challenging President Trump's discriminatory travel ban.  Matt Adams is the legal director for Northwest Immigrant Rights Project, where he has worked since 1998 representing immigrants from all over the world. He has an extensive practice in federal courts with now up to 15 published victory  decisions granting relief to his clients in the United States Courts of Appeals. In addition, he has served as class counsel in several successful class action challenges before federal district courts, including Franco-Gonzalez, et al. v. Holder, et al., where the district court granted class certification on behalf of detained individuals with mental impairments, and issued a permanent injunction, ordering the United States to create the the very first appointed counsel system in the immigration courts. Franco-Gonzalez v. Holder, 2013 WL 3674492 (C.D.Cal. 2013). He was also class counsel in A.B.T. v. U.S. Citizenship and Immigration Services, 2013 WL 5913323 (W.D.Wash. 2013), representing a successful nationwide class challenge to practices preventing asylum applicants from obtaining employment authorization. Much of his litigation is focused on challenges to immigration detention.
Matt is a member of the King County Public Defenders Advisory Board and the National Immigration Project's Board of Directors. Matt graduated from UC Berkeley Law and received his undergraduate degree from Brigham Young University.
Yaya de Andrade, Ph. D, is a Registered Psychologist from Vancouver. In the last 4 decades, she has actively worked providing a wide range of direct and coordinating services through mental health centers, hospitals, public schools, private practice and university. As a therapist, she assisted those traumatized by experiences and overwhelming circumstances. She also has been involved in teaching and training through projects locally, nationally and internationally. She is one of the founders of the Vancouver Association for Survivors of Torture, and was awarded the International Humanitarian Effort Commendation by the B.C. Psychological Association. Currently she is an Associate Faculty with the City University of Seattle, campus Vancouver.
Catherine Richardson/Kinewesquao, Ph.D. is Associate Professor at the University de Montreal, School of Social Work.  Dr. Richarson's research priorities include studying the connections between violence, responses to violence and language in the helping professions.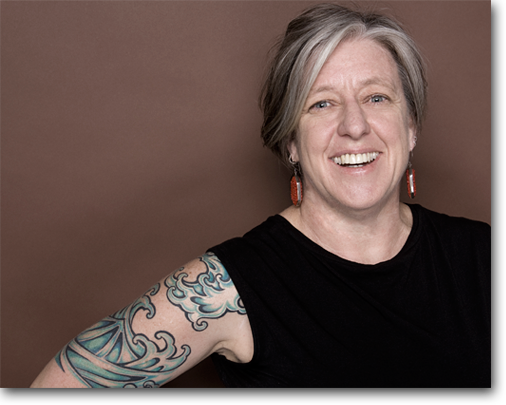 Vikki Reyolds, Ph.D. Dr. Reynolds' experience includes consulting, training and clinical supervision with refugees and survivors of torture. She has developed curriculum and taught Group Work, Trauma, and Diversity courses at Vancouver Community College, Adler University and the University of British Columbia. She received the Dean's Award for Distinguished Instructor from City University where she has taught for more than ten years. Vikki has presented her work internationally in Australia, New Zealand, U.S., and Ireland.
Isaac Romano  is founder and executive director of the Our Way Home Research Institute for War Resistance and Policy Alternatives – Quebec.  Romano's "welcoming diversity" skills and bridge-building programs have brought major media attention to his war resistance and community building projects in the US and in eastern and western Canada. Most recently Isaac Romano was invited to speak to 3,000 Muslim women, men and children, as the lone Jewish invitee to the December 2013 Palais des Congrès de Montréal conference opposing Quebec's discriminatory Charter of Values legislation.
Isaac Romano was among the Our Way Home Research Institute presenters at the University of Edinburgh's Centre for Canadian Studies' International Conference, "Canada as Refuge" in May 2008, and his peace work is highlighted in both the Sunday New York Times and front page Los Angeles Times.
As a leading Canadian proponent and preparer of New Bottom Line Foreign Policy directives, Romano's leadership is transformative in nature, moving our world away from the Power and Domination foreign-policy paradigm that has dominated nation-states foreign affairs for thousands of years. Isaac Romano's leadership and policy direction is steering the OWHR Institute-Quebec to be a major world leader promoting effective war resistance policies, to include, a Global Marshall Plan and an Environmental and Social Responsibility Charter of Rights and Freedoms for Canada, in support of and modeled after similar measures prepared by his Berkeley, California, colleagues, headquartered at the international offices of the Network of Spiritual Progressives.
Isaac Romano is a world leader in preparing projects that create the viral media scrums that bring the world's communities to further reflect and heal from the terror of war, preparing our world for Policies of Generosity, at this critical time for our world.
Acknowledging the traditional peoples
and territories here in Quebec and Montreal
The traditional peoples of the Montreal area are les Haudenosaunee(Mohawk).
In Quebec, we also acknowledge the Inuit, les Abenakis, les Algonquins,
les Atikamekws, les Crees, les Malecites, les Mi'kmaqs, les Innus, les Naskapis,
les Wendats and Mohawks and the Metis (les Metisses).